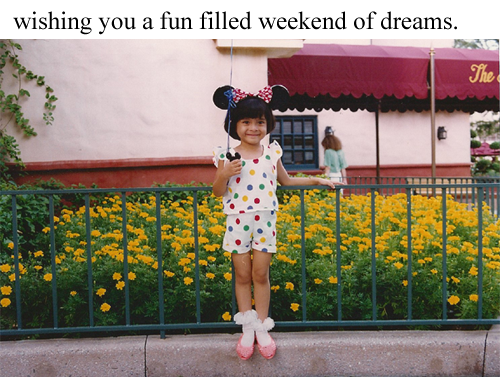 vintage kneesee :) polka dots, socks, jellies, and those mouse ears!
i have been dreaming absolutely wild lately! i just had a dream that i was supplied with vintage kodak and fuji equipment. i even used scanners and printers for dressers and storage for film. whos a nerd?
enjoy your weekend! dream big..