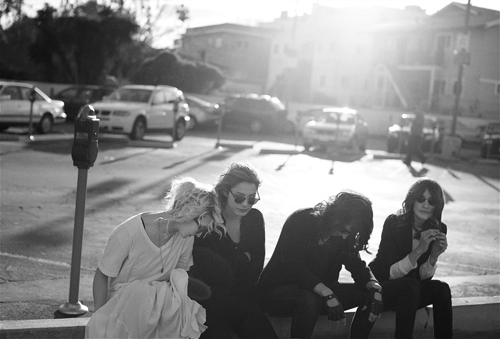 currently playing warpaint's new single, "
undertow
" over and over. jenny lee's melodic bass and their voices intertwining resonates under my skin. feelings of fury and loneliness-- i really cannot deny the power that warpaint has over me. the
exquisite corpse
ep was enough to knock me off the floor, i can't imagine what
the fool
will do.
nobody ever has to find out whats in my mind tonight.