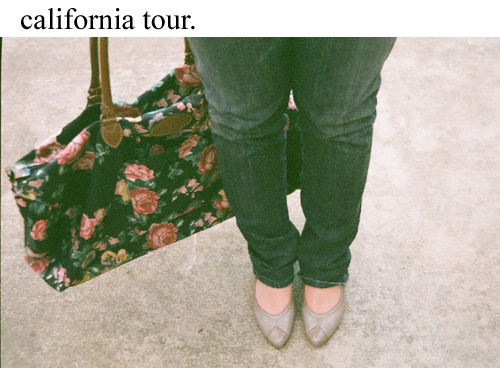 i am finally taking a 9 day vacation to california in less than two weeks! this trip is extremely long overdue, but i had to make sure to plan it right. i have never been so excited! i will be flying into los angeles on the 12th of june. my friend and i are planning to do a coastal drive from LA to the bay on the 16th, and i will be there until the 21st.
so far in LA i have plans to see a movie at the
hollywood cemetery
(
i am missing the beetlejuice screening by an hour!
), shop at
the rose bowl flea
in pasadena and
visit galco's soda pop shop
. in SF i am set on visiting both the
MoMA
and the
asian art museum
for the shanghai exhibit and seeing
portugal. the man
at the fillmore.
so left coast friends and readers, i need your help! i'd love some pointers as to where to find good eats (
i love local places and favorites
) dive bars and concert venues, places to see and to shop (
you all know i am a thrift junki
e) i pretty much have no idea what to expect out of this trip but to have a lot of fun. i'm looking forward to hearing some good suggestions!