meet "pepe"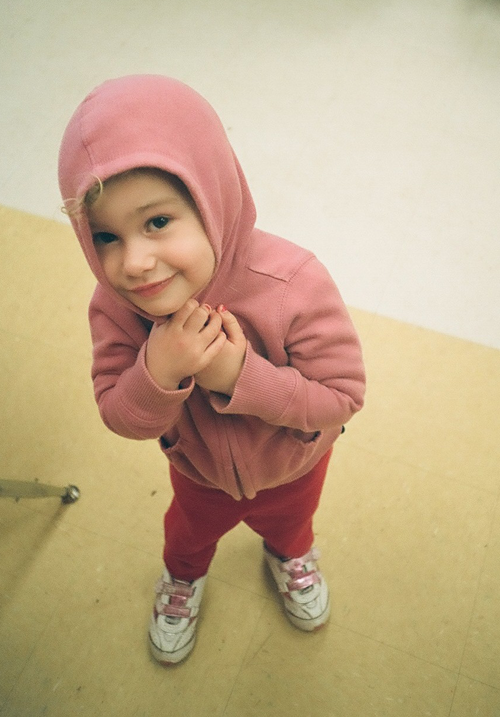 also known as peppers, she dresses herself every morning. often wears floral prints, drop crotch pants that are of a quilted material, dirty shoes, chipped polish and a purse full of junk. she says she doesn't eat meat, but she likes chicken nuggets and pepperoni. her hair is outrageous too. last week i asked her "
where would i be without you?
" and she replied, "
a picnic.
" today, i asked her the same and her response was, "
a shoe.
"
i asked her if i could take her home with me, and she said i would have to get a kitten first. particularly a pink one. and name her holly. so if anyone sees one, let me know. because she's the greatest side kick in the world and having her around would be so much fun.