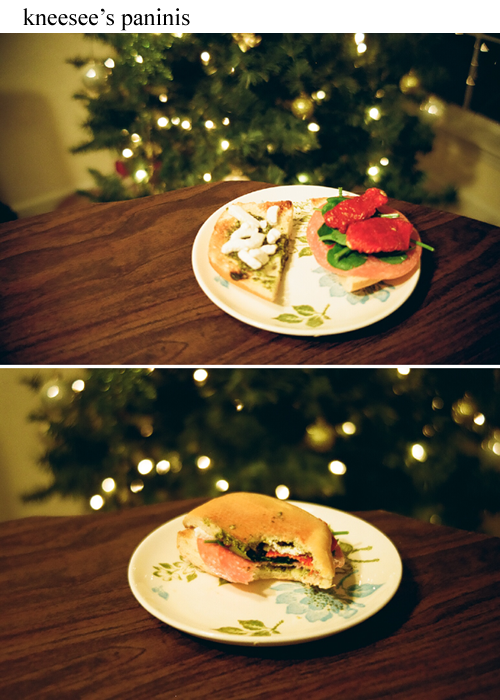 there are a lot of things that i miss about new york lately. one of them being,
cafe reggio
in the greenwich village. the sereno sisters and i stopped in on a late night for a bite and a cup of coffee right after the little dragon show. they had an awesome selection of yummy paninis. i attempted to recreate danielle's pick over the weekend.
i used french bread with a basil pesto spread, genoa salami, fresh spinach, sun dried tomatoes and crumbled goat cheese. i was in panini heaven. so in love.