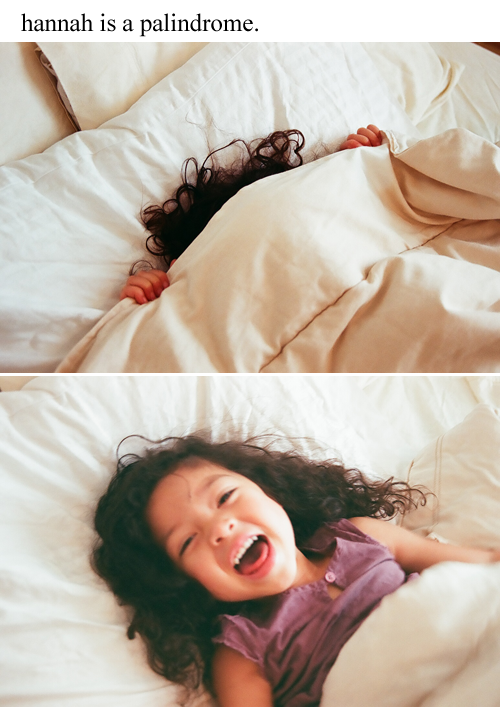 meet sweet little hannah. she just turned four. she's apart of my brother-in-law's family. so i guess that would make me her auntie. my sister was doing a family session at the house and i came along to shadow. it was a bit overcast so i wasn't really in much of a mood to take anything. later on hannah took me upstairs to see her room, and there we spent about 30 minutes capturing her bright and curious little spirit with my nikon and minolta. she was a complete joy to be around and is super cooperative at taking photos. she even took a jab at taking mine (
and my jaw dropped at how well she did!
)
view our little session
here
, named small packages :)
while we were taking photos together, she looks up at me and says "
do you have a daughter? do you want kids
?" i just smiled and said, "
someday
."