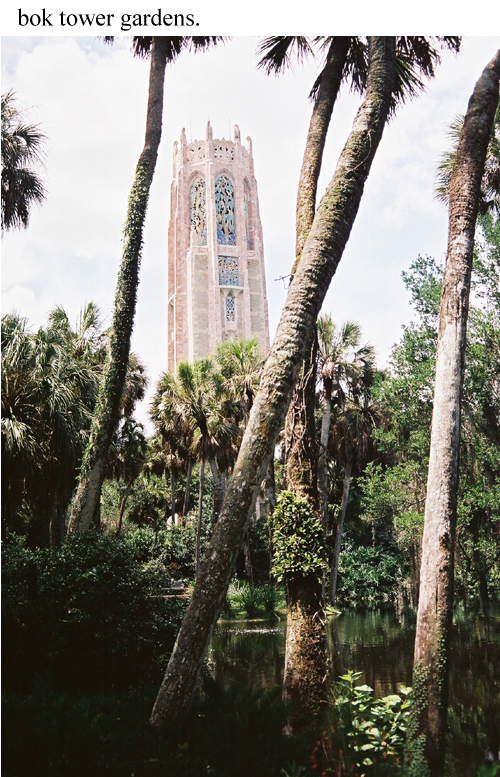 i discovered this wonder on atlas obscura, so the boys and i headed south to lake wales, florida. the historic bok sanctuary sits on iron mountain, the highest points of peninsular in the state. standing at 205-feet tall, the neo gothic tower was commissioned by edward bok.
his greatest desire:
create an american taj mahal.
view my bok tower garden photos
here
.