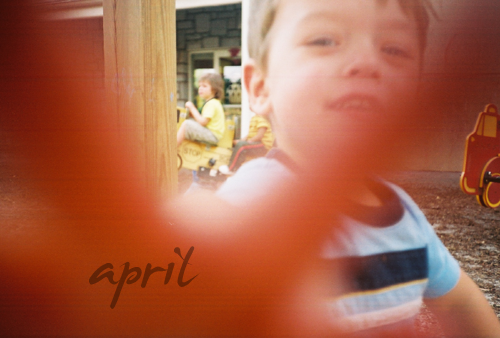 i have gone the past couple of nights without sleep! my mind has grown restless, and as each day passes, i grow a bit more anxious. april has gained so much positivity.
it is officially
national autism awareness month
. i'm sure that i will be getting myself involved with a lot of volunteering at work, and hopefully with other organizations as well. this will be so very exciting to document through film.
on the 28th, i will reach my one year mark at the center. this makes me really happy, thankful and blessed because i was hired on a temporary basis, and since then i've gained a higher position. i was at a very different place in life a year ago, and i can say that walden has truly changed me for the better. i could not be happier anywhere else in the world. the children are my everything, and they make waking up everyday even better.
easter is around the corner, and i'm expecting a visit from
nebraska
that i am so stoked about, lots of hugs, kisses and film to use! :)
and i'll also be spending this last month living with my soul sister,
hadiyah
! i'm sad to see her make the big move back west. i always say distance makes the heart grow fonder. and i know that our friendship will be just as exciting, if not more, when she moves. we have so much to accomplish with analog girls, the miles will only make it more adventurous!
oh april, you've already made my year.