i don't really acknowledge valentines day, but the oh so adorable things that i see around this time of the year is just too hard to ignore. especially when they depart themselves from the typical and cliché.
just a few of my favorites from
i love you more than _______.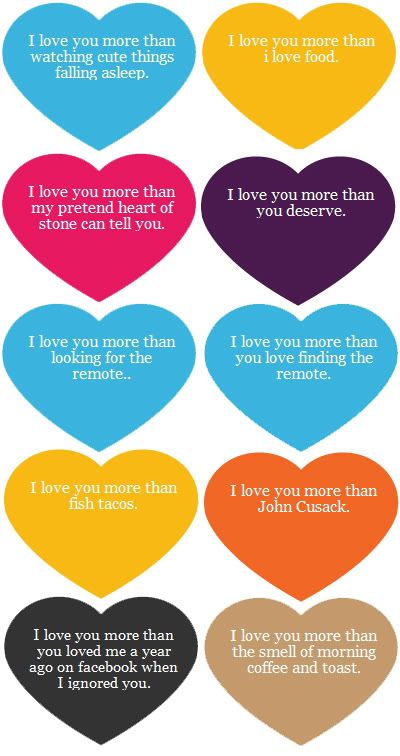 you too, can help them fill in the blank!
iloveyoumorethanblank.com